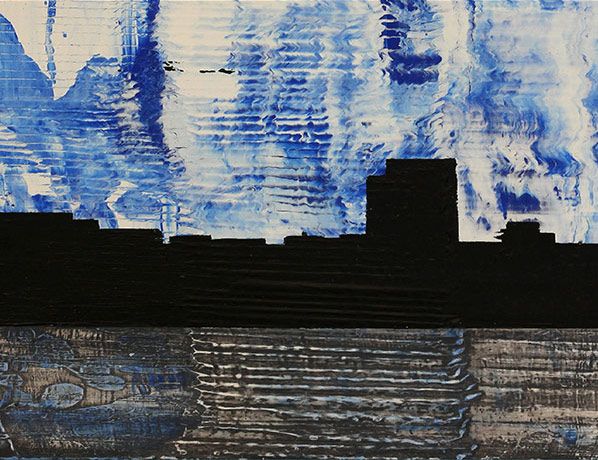 City of Wood
Cities made of wood should become reality. At a conference, the timber industry explained to institutional builders how large-volume, economical and safe construction can be achieved in cities with wood. Timbatec was a sponsor and partner.
At the conference At the conference organised by Wüest & Partner entitled "Future (t) space city of wood" in mid-March, institutional builders were informed about the possibilities of wooden buildings in our cities. Representatives of pension funds, banks, cooperatives, real estate investment companies and public clients from municipalities, the Confederation and cantons came.
For Professor Franz-Josef Radermacher of the Club of Rome, it makes more sense to use wood as a building material than to use it energetically. Because: The CO2 storage effect can be increased with wooden buildings.

Wooden buildings are also less energy-intensive. This is shown by an example from Zurich: The non-profit building cooperative Zurlinden (BGZ) is consistently oriented towards the goals of the 2000-watt society, i.e. the reduction of today's energy consumption to around one third. The cooperative therefore relies on timber construction for new buildings. BGZ board member Stefan Kälin calculated the energy savings thanks to buildings made of wood: According to Kälin, the wooden houses of the BGZ consume up to 90 percent less energy than the cooperative's conventional buildings.

Further insights for the visitors of the conference: Wooden buildings cost almost as much as solid constructions. This is shown by figures from Wüest & Partner and Timbatec. Especially for new apartment buildings with a cost volume of up to CHF 10 million, the construction costs per cubic metre are even lower if wood is used for construction. The conference thus provided good arguments for cities made of wood to become reality.

At the concluding discussion round, Timbatec Managing Director Stefan Zöllig explained impressively how timber construction has become established and established in cities such as Zurich over the past ten years. Prof. Wolfgang Winter from Vienna, Senior Consultant at Timbatec Austria, finally came up with international projects and pointed to a whole series of planned wooden buildings, for example in the city of Paris.