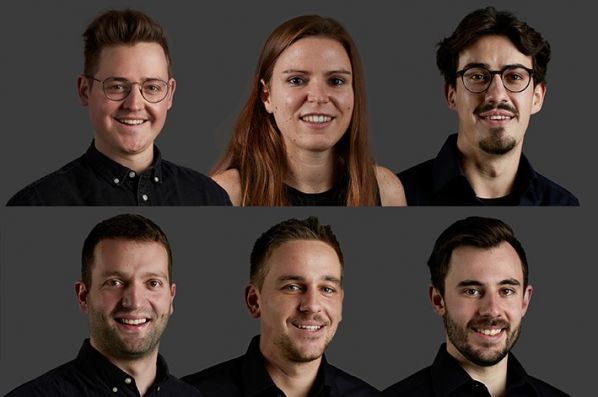 Timbatec develops
With Jari Janowski and Lisa Adler we could win two new employees for our team. Furthermore, Lukas Leu, Yannik Vetter, Christian Schnyder and Piero Kessler, four prospective engineers, have started their internship at Timbatec. We warmly welcome all of them.
We are committed to the education and training of young motivated professionals. More than 80 trainees from the Bern University of Applied Sciences and the ETH Zurich have already started their professional life with us as timber construction engineers or technicians. This year we are pleased to welcome four prospective engineers from the BFH AHB. We are convinced that a one-year internship between the fifth and sixth semesters of engineering education is the ideal preparation for entering professional life. That is why we are always happy to welcome young professionals to our company. 
On February 15, four prospective engineers started their internship with us. We warmly welcome you!
Lukas Leu, Yannick Vetter, Christian Schnyder, Piero Kessler
New professionals  
Besides the four interns, two new people join our team. We are very pleased to announce that Lisa Adler and Jari Janowski have joined our team. Lisa Adler has recently completed her Master's degree in Civil Engineering at the ETH Zurich and joins our team in Zurich. Thanks to her education at the ETH she will help us especially with the design of complex structures.    
Jari Janowski received his bachelor's degree in engineering from the University of Applied Sciences in Aachen, Germany, and has spent the last nearly three years gaining experience with the Derix Group. He will support us in the Zurich office in the area of structural analysis and design.
Career at Timbatec?
Are you interested in a career with us? Contact us, we will be happy to get to know you. All our employees are entitled to 100 hours of personal training per year. This ensures that we as a team are always up to date - whether in fire protection, building physics or earthquake safety. Our employees greatly appreciate the training opportunities and the different ways of pursuing a career. That is why we are growing continuously. We offer the following types of careers:      
Leadership career  
You are a real leader. With your ability you motivate people and you like to take responsibility for the further development of a department or a new Timbatec office. 
Specialist career  
The specialist career is just right for specialists who are absolute cracks in their field - for example in fire protection or building physics.  
Project career  
You think in a networked and interdisciplinary way. Thinking about projects, planning them and carrying them through to the end - these are your strengths.